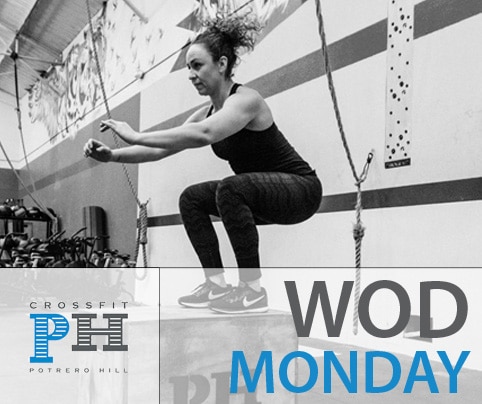 06 Jan

Monday, January 7th

Annual Team Paleo Challenge starts Jan 19th! Info session will be next Saturday, Jan 12 @ 10-10:30am.
Get more information about the challenge HERE.

A.
15 Minutes of Ring Muscle Skill Work
– Strict Transitions w/ Lower Rings
– Support to Dip
– Kip Swing
– Hips 2 Ring

B.
Every minute, on the minute, for 6 minutes:

1 Squat Clean + 2 Hang Squat Clean
*Build to a heavy complex

C.
12-9-6
Squat Clean 155/105
9-6-3
Ring Muscle-Ups

*Weight should be manageable in sets of 3. If you are having to break them up into singles from the start, you may have went too heavy. That goes for the Ring MU as well.

Level 2: 135/95
Level 1: 95/65
Scale Ring MU to 15-12-9 Burpee Pull-Up

**Note we will be retesting "Grace" on 1/31/2019**

Log your scores on
Don't have a BTWB WOD Logging Account? Click Here and join CrossFit Potrero Hill, we provide free access to this tool for our member athletes.