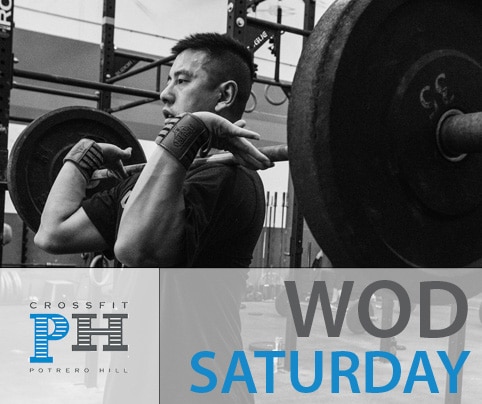 04 Jan

Saturday, January 5th

Annual Team Paleo Challenge starts Jan 19th! Info session will be next Saturday, Jan 12 @ 10-10:30am.
Get more information about the challenge HERE.

WOD
3 Rounds / 1 Minute Stations For Reps

Med Ball Cleans 20/14
80′ Shuttles Run
Sumo High Pull 75/55
Sit-Ups
Bike Cal
Rest 1 Minute

Rotate immediately to the next station every 1 min,
the clock does not stop or reset between stations.

**Note we will be retesting "Grace" on 1/31/2019**

Log your scores on
Don't have a BTWB WOD Logging Account? Click Here and join CrossFit Potrero Hill, we provide free access to this tool for our member athletes.